Are we right for each other?
We want you to feel at home at laya. So we put a lot of time into making sure we're the right company for you, and you're the right person for us. We like people who are good to be around. Life at laya is all about attitude: positive, caring, willing to help anyone, be it your colleagues or our members.
We look for excellent listeners who'll make our members feel reassured and appreciated. When members contact us, they might be anxious. We don't want to add to that. So we look for attentive people who treat others fairly.
Do you pay attention to detail? Are you self-reliant? We love that. It's important that our members know that we are on top of everything. Dealing with a capable person makes them feel much more at ease.
Our HR team,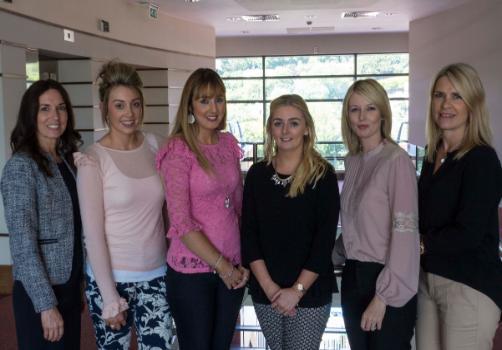 The application process
Here's what happens when you apply for a job with us. First, we'll let you know that we got your application. We won't leave you guessing whether or not we received your email/letter and CV. Next, if it looks like there's a good fit, we'll invite you to a job interview. Depending on where you'll be based, we'll ask you to come to our office in Little Island, Co Cork, or our office in Dublin. You'll meet with HR and a member of the team you're applying to join. You'll also get a feel for what it's like to work for laya.
If you still like us having met us, and we're even more convinced that we need you, we'll ask you back for another chat. This time, you'll meet a more senior HR person and a senior person from the team you'll be working with. Then, if we're all feeling excited about working together, we'll make you a formal job offer, subject to a reference check.
It doesn't really end there. Your first day (which we hope will be amazing) is the beginning of your induction, which lasts for eight weeks, if you're in a customer care or a sales advisory role. You'll learn more about us, our products and our members. You'll learn from experienced colleagues and you'll see and hear them work. By the time you've completed the induction, you'll feel so at home you'll wonder why you didn't join us sooner.
We're looking forward to your application.